The large white building where the hotel is located is actually two hotels in one, the Hilton Garden Inn and the Homewood Suites, each with its own entrance. We will be meeting in the Sandpiper Ballroom located in the Garden Inn.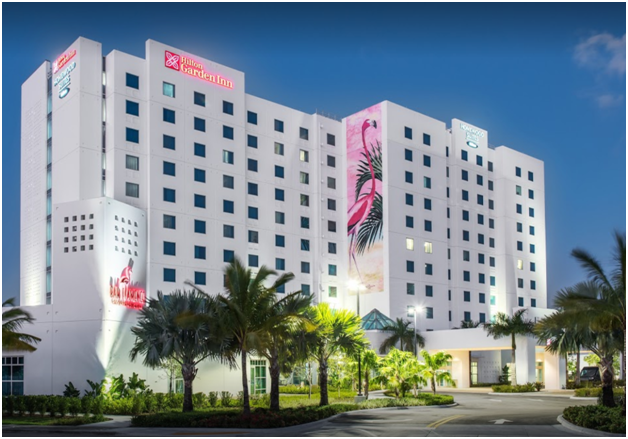 The entrance to the Garden Inn is on the west side of the building, or to the left when facing it.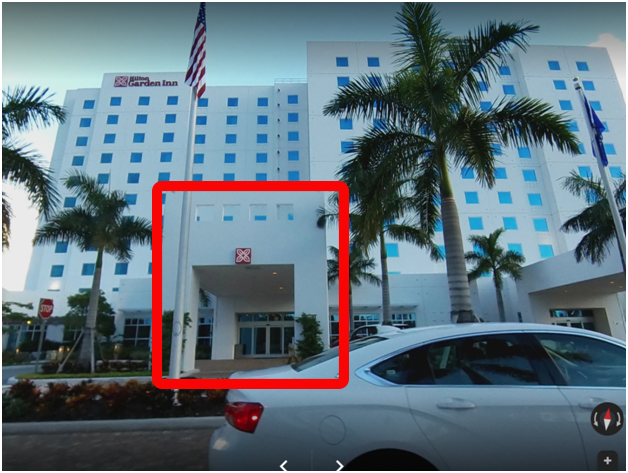 Upon entering you will see the Bar Flamenco Dining Area to the left hand side.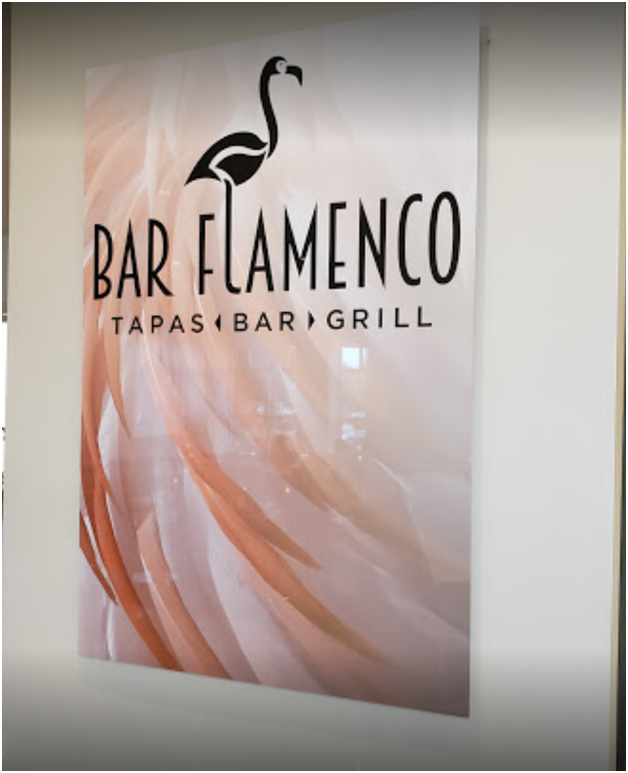 Pass through the Dining area and past the bar area, and you will find the meeting room area.